SHIPPING POLICY
Listed below are shipping details for Roundhill Furniture, including the geographies shipped to, the service level offered, and the prices charged.

Rates are based on shipping a single item. Purchasing multiple items results in multiple shipping charges-there are no "per shipment" and "per item" charges, as there are when you buy directly from Amazon.com. Currently we can only ship within U.S. Continentally.

Shipping Policies

Shipping Information:
• Unless noted otherwise in the ordering pipeline. We ship all items within 1~2 business days of receiving order. Most items will be shipped from our warehouse in next one business day after order has been received (Monday-Friday). Orders received over the weekend or on a national holiday will be shipped the following business day. Orders will arrive in 7~10 business days depending on the different locations. Due to weather or holiday season, shipping maybe delayed. You will receive notification of any delay or cancellation of your order after we shipped your order.

• Orders shipped via UPS, USPS and FedEx are traceable by logging into your account. Customers will be notified that the UPS, USPS and FedEx tracking number has been posted via an Order Status Update e-mail as well. Orders shipped by other carriers may not be traceable but can be requested through contacting us at: 
Phone: 614-461-3114
• If the carrier cannot reach you and your order cannot be delivered, you may be responsible for all freight charges associated with returning the merchandise back to our facility along with a 20% restocking fee for the return of the order. Please thus be sure we have any and all correct contact information for you

• We do not currently ship orders outside of the United States. Orders with APO, FPO and P.O address will not be accepted and will not be shipped. Orders from Alaska, Hawaii, Puerto Rico and Virginia Island are also not accepted from our online orders.

• Any Cancellation needs be sent to us within 12 hours of purchase and before the order ship out. If an order has shipped already, and a tracking number has been assigned to it, a cancellation is subject to our standard 30 Day Return Policy. If you need to cancel an order, please contact us promptly by email or phone. Be sure you reach one of our customer service associates so that your order will be cancelled immediately and not shipped.

• According to Amazon shipping policy, we cannot change or reroute any shipped order. Any change is subject to our standard 30 Day Return Policy.

• In very exceptional cases where delivery may result in unusually high freight charges (including, but not limited to, remote rural delivery locations, inner city deliveries, island deliveries, etc.), Roundhill Furniture reserves the right to cancel an order. Please contact us first if you'd like to check to see if your location may qualify as an "extreme delivery condition".

More shipping information:

Small Parcel Shipping – FedEx, UPS, USPS or DHL
Non-heavy pieces of furniture and accessories will be shipped through FedEx, UPS, USPS or DHL. Depending upon your geographic location the average shipping transit time is between 2-7 business days (not counting order processing and warehouse preparation time) for any destination in the continental United States. Should the item not be in stock customer service can advise you of the estimated in-stock date.
Ground delivery by FedEx, UPS, USPS or DHL is almost always made Monday - Friday 9am to 8pm and it is usually not possible to make a specific delivery date and time with these carriers. We do not require a signature unless specified by the customer. If you are not at home to accept delivery, the merchandise will be left in a secure location at your premises or a re-delivery slip will be left by the carrier. If you require a signature please advise Customer Service.
Ground Shipping will also be made to business addresses during normal business hours Monday to Friday only. Usually, a signature will be requested on delivery, but the carrier is not required to match the signature to the specific name on the order. Please instruct the appropriate office staff to notify you upon receipt of your merchandise.
If you purchase several Ground Shipping items on the same order, it is possible the items may be consolidated and shipped via Truck Freight instead at the sole discretion of the manufacturer. No Ground Shipping can be made to a P.O. Box or military APO or FPO addresses.

Freight Shipping
• Curbside Truck Deliveries. For larger items that need to be shipped by freight, we will ship them through one of several freight carriers by pallet or other measure.
Our standard freight shipping is a Self Service CURBSIDE ONLY delivery service without liftgate. Independent freight forwarders perform truck deliveries to your home, apartment or office. This service is referred to as Tailgate or Curbside Delivery. The driver will move the items to the back of the truck and you will be responsible for carrying the product from the back of the truck into your home or office. If you are receiving a heavy or bulky item, please have someone who can help you unload it. Most trucking companies offer additional services to help you move items into your house.
Freight deliveries are scheduled directly between buyer and carrier if being brought to a home residence. Everything will be done to accommodate your schedule; the delivery can only be arranged based on the carrier's hours of operation and availability. The carrier will generally provide an estimated 2-4 hour window of time for the day/date selected and can often on request call you within an hour prior to arrival if you need to meet them at the delivery location.
NOTE: If your delivery address is a business, the freight carrier will not call ahead and will arrive any time within regular business hours. If you want or require an appointment, please let us know so arrangements can be made. Freight trucks are large and can often be actual tractor trailers. If you reside in a location where such a truck would not be able to get to you, please let us know prior to the shipment of your order. Roundhill Furniture is not responsible if you are required to make arrangements with the freight carrier to meet their truck at another location to obtain your order. 



Roundhill Furniture
614-878-7045
10:00 AM - 05:30 PM EST
Mon.- Fri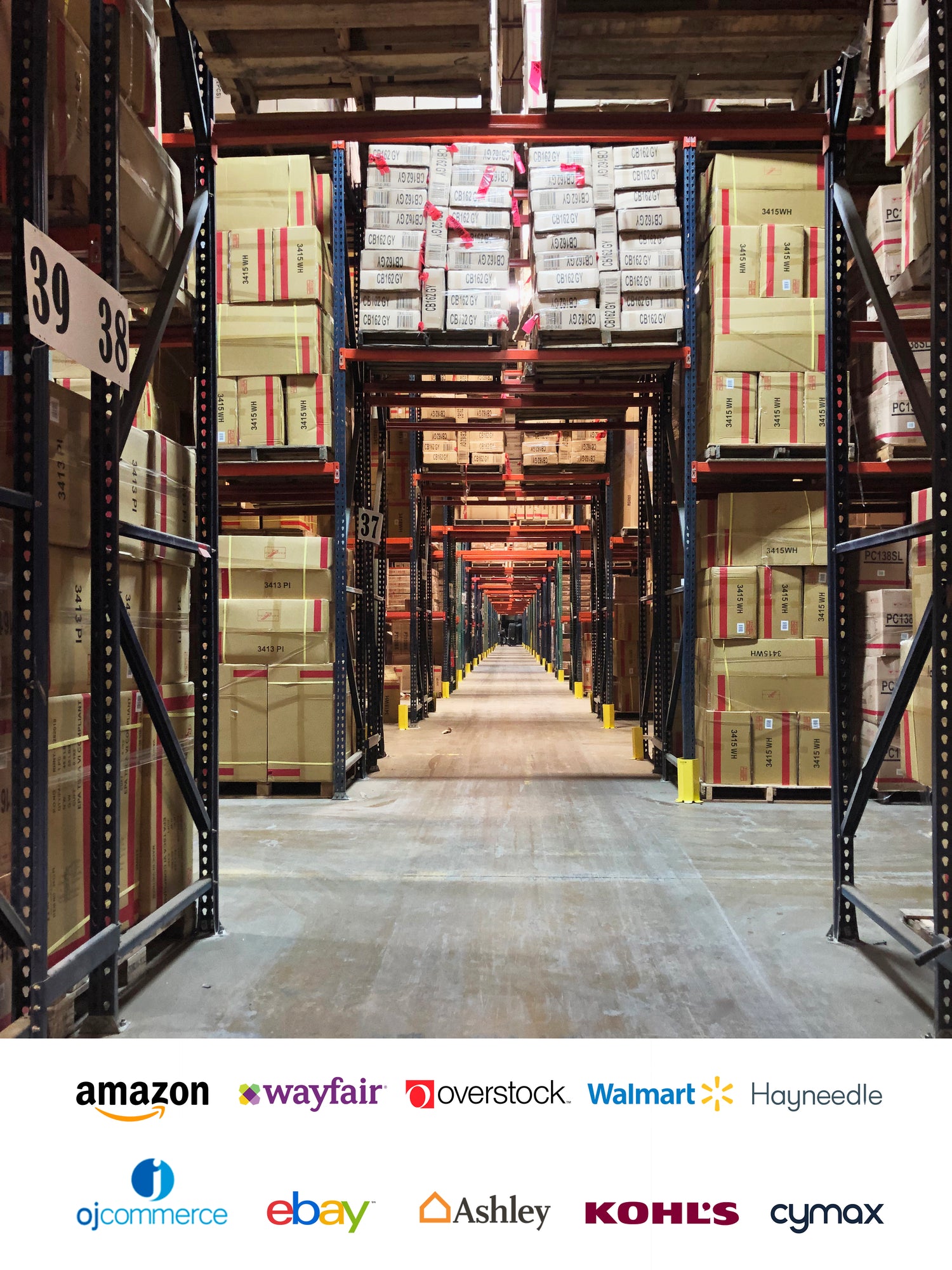 World-class Warehouse
At our warehouse, we are committed to providing exceptional customer support and services. With over 16 years of strong partnerships with e-commerce giants, we are one of the largest and reputable furniture suppliers in the Midwest region.
Our near 400,000 SQFT warehouse facilities in Columbus OH, a Midwest hub-city, accommodate all carriers and shipping methods, from small parcel to LTL, including next day service.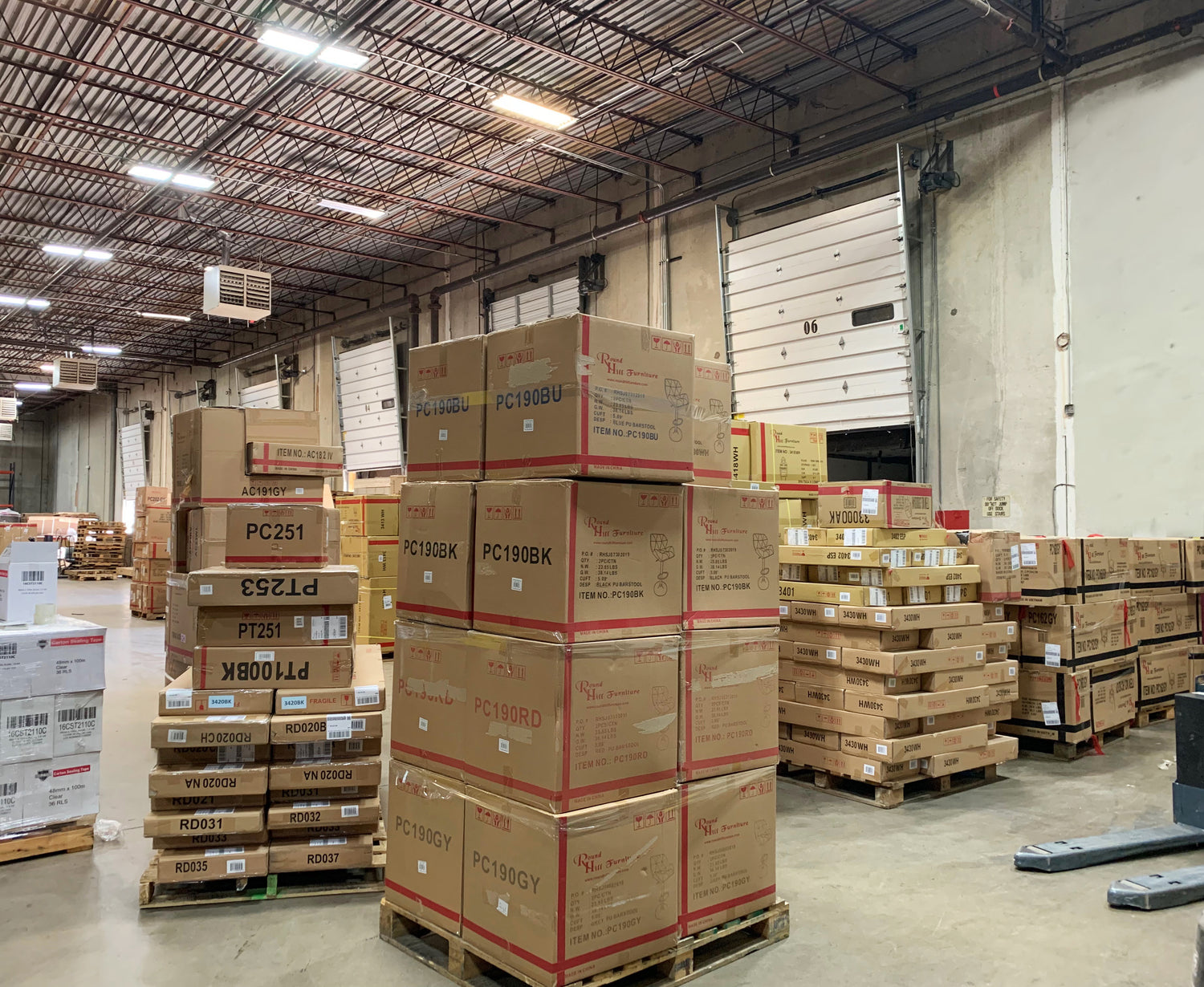 Exceptional Customer Service
At Roundhill, we take pride in our exceptional team of experienced management and employees who work diligently to ensure all outbound orders are shipped in a timely manner. Our in-house customer service team is dedicated to providing you with the best online shopping experience, including hassle-free returns. We value our team and believe that their expertise and commitment are a vital part of our success as a business.